How can you benefit from a virtual CISO?
Learn how vCISO services bring the leadership of an experienced CISO to businesses of any size in a way more flexible and cost-effective than a full-time CISO.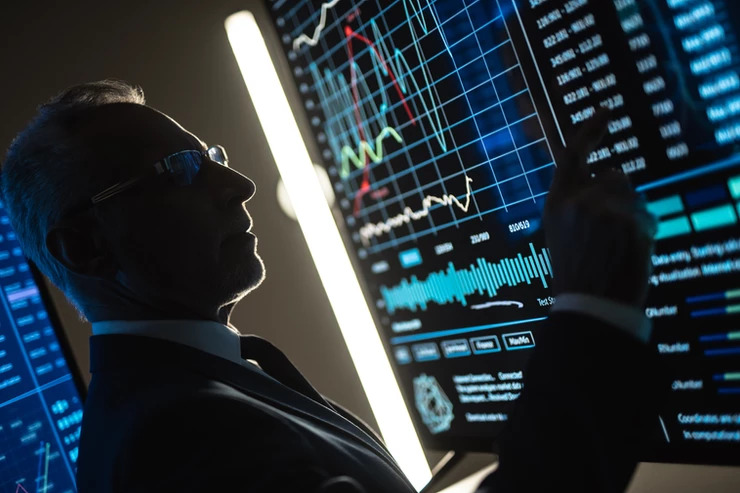 Though every business can benefit from the leadership of a Chief Information Security Officer (CISO), not every business can hire one full time. Recruiting the right CISO is difficult: there are fewer people with the security and business expertise to be an effective CISO than there are businesses who need their skills. There may be a particular shortage of local candidates. Even if you do find the right person, hiring an experienced CISO is expensive: the typical salary for a CISO ranges between $195,466 and $258,537 per year. And, depending on the size of your business, you might not have enough active security initiatives to require a full-time CISO.
Fortunately, bringing a CISO in-house is no longer your only option. A virtual CISO may be the solution to your problem.
What is a Virtual CISO?
A virtual CISO, or vCISO, brings the advantages of CISO-level leadership to businesses of any size, at any stage of growth. They are an experienced security executive with extensive business and technical experience, available remotely and on-demand. A vCISO has experience, often across multiple industries, with implementing security programs, guiding security operations, performing incident response, and working with executives to justify and support security measures.
A virtual CISO comes into your business ready to hit the ground running on the same kinds of initiatives that a full-time CISO would guide, including:
Designing or advising on the design of security programs

Performing due diligence before implementing security technologies

Providing executive oversight of IT Managed Service Providers (MSP's)

Responding to inquiries or surveys from customers asking about your security

Leading security and compliance initiatives

Reviewing security concerns related to mergers and acquisitions

Evaluating data protection practices, including third-party access to sensitive data

Speaking with regulators

Communicating with other executives to gain deeper security buy-in
As opposed to a full-time CISO, vCISO services mean your business gets this expertise and guidance on a remote, flexible basis. It is no longer necessary to hire a full-time executive to get this strategic and tactical security leadership. Whether your business has not yet grown to the scale of needing a full-time CISO, or you have some security leadership but need to bridge gaps or support specific projects, a vCISO gives you the experience your business needs with flexibility that works.
What is the advantage of working with a vCISO?
Especially for small and medium-sized businesses, bringing in a virtual CISO is more cost-effective than hiring full-time. Instead of paying a full-time salary, you only pay a vCISO for the time spent and the services performed. Engaging a vCISO also saves the time and financial costs of recruiting a traditional CISO.
Often, a vCISO is also more experienced than the CISO you can bring in-house. When hiring a traditional CISO, your business is often limited to local candidates or candidates willing to relocate to where your business is based. Since a vCISO works remotely, the geographic limitation no longer exists. And, through both their vCISO work and the careers that led them to those roles, a virtual CISO has acquired a broad range of security skills, exposure to different risks, and knowledge of different ways to handle risks. This versatility helps them hit the ground running to understand your business and its existing security initiatives, compose a picture of its real risk, and build practices that reduce that risk. A vCISO has the experience to build and "right-size" an information security program and supporting budget to fit your business' risk profile.
Why choose Defensible?
When you partner with Defensible, you are bringing in a vCISO with the technical expertise, business experience, and risk-based analysis to secure your data for the long term. Defensible vCISO services integrate seamlessly with your processes and goals. Our executives emphasize active listening, which speeds up their integration with your business. Defensible also prioritizes simple, actionable reporting and explanation, which bridges the gap between security advice and security action. Defensible vCISOs are armed with a customizable library of policy templates and program plans that have been field-tested as proven, practical and effective.
Though NIST standards and many other frameworks require "reasonable security measures" to protect sensitive data, such as PII, with increasingly sophisticated attackers at large: reasonable is no longer enough. Your business needs a security program strong enough to keep your data safe and keep your reputation strong as your business grows. This starts with the expert.
Learn more about vCISO+ services
Our vCISO+ services provide organizations with a virtual CISO plus the support of a completely outsourced cybersecurity team as-a-service, with subject matter expertise in network security, application security, digital forensics, and more.
Every business of every size needs the experience and leadership of a CISO to help plan strategically for security, implement tactical security and response initiatives, and gain vital executive buy-in for security. Fortunately, it is no longer required to bring a CISO in-house to make this a reality. A Defensible vCISO brings this leadership to your business on a flexible, cost-effective basis, no matter where you are located.
To learn more about how vCISO services from Defensible can provide the security expertise and guidance your business needs, contact us today.
---
For more information or to schedule your free 30-minute consultation, please reach out to info@defensible.tech