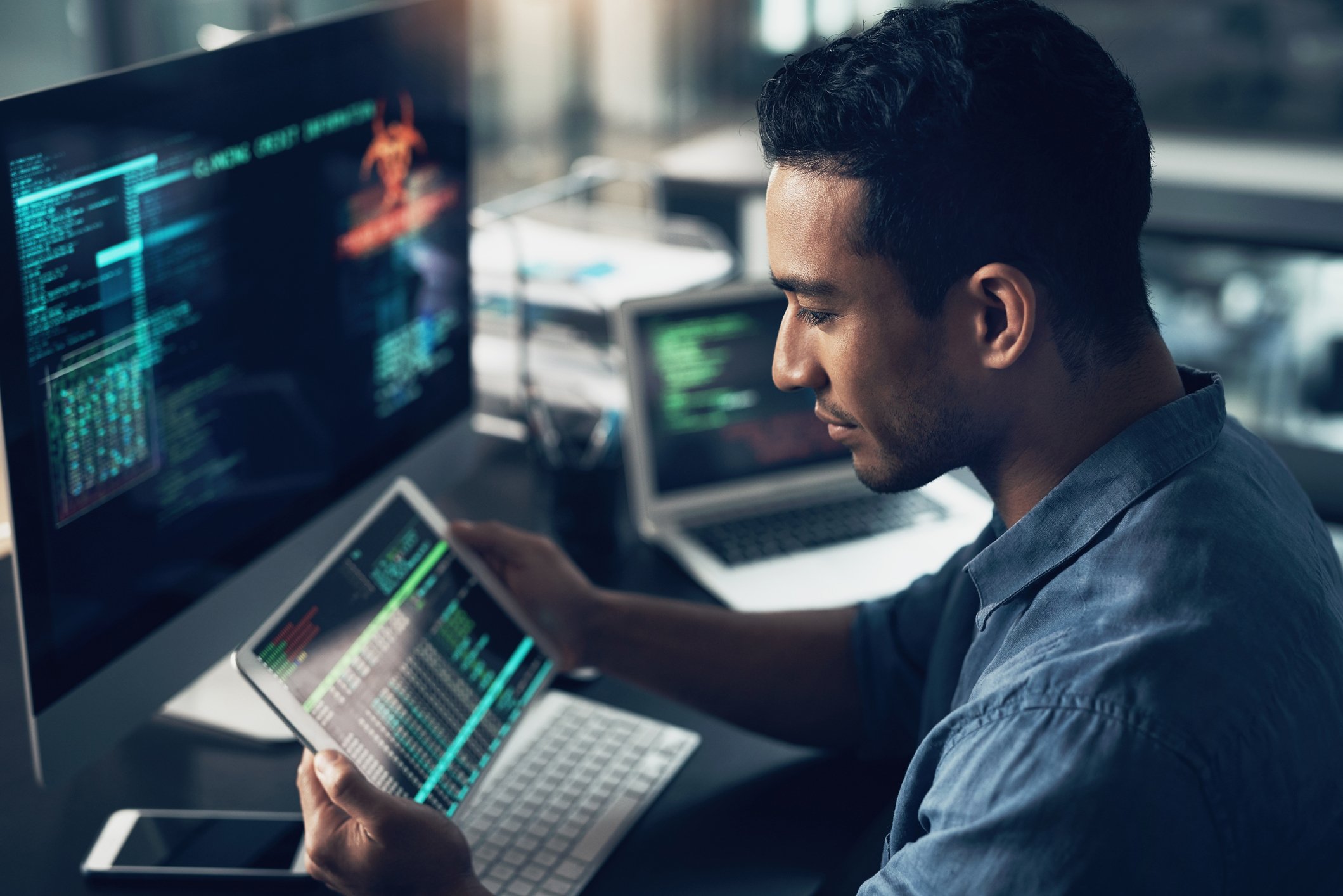 Critical infrastructure — those IT (Informational Technology) and OT (Operational Technology) systems that are vital to the country's continued security, public health, and safety — are under constant threat of attack. In fact, Gartner notes that 30 percent of critical infrastructure organizations will experience a security breach by 2025.
The best way to reduce your risk of becoming a victim of a cyberattack is to employ experienced security leadership to guide your security operations. In this blog, we'll discuss the ways in which the leadership and experience of a virtual CISO can bring value to critical infrastructure security programs and help organizations in this sector strengthen their security posture to mitigate looming threats.
What Are the Threats to the Critical Infrastructure Sector?
In the past several days, articles have continued detailing the potential for Russia to target U.S. critical infrastructure with cyberattacks. And just a year ago, the Colonial Pipeline ransomware attack shut down fueling and fuel transport operations across much of the Eastern United States.
The potential consequences of such disruption in any area of critical infrastructure can be severe, ranging from widespread power outages to loss of life. Security measures should include both physical and cyber security, as well as contingency plans for dealing with disruptions.
What Cybersecurity Challenges Does the Critical Infrastructure Sector Face?
In recent years, there has been an increasing focus on protecting critical infrastructure from cyberattacks. This renewed focus is commendable, but the unique challenges facing critical infrastructure remain. Any successful attack — physical or cyber — on critical infrastructure can have a wide-ranging impact, causing disruption to essential services and damaging public safety. Some of the most common cybersecurity challenges in critical infrastructure include: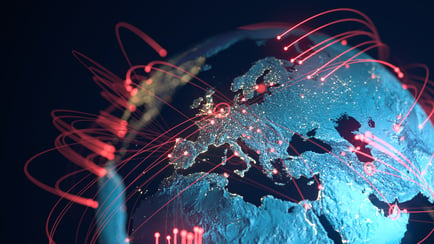 Nation-State Adversaries: For critical infrastructure businesses, the threat cannot be understated. While many cybercriminal attack headlines center on stolen data such as credit card numbers and social security numbers, critical infrastructure firms must defend against nation-state-sponsored cyber offenses.
Protecting Against Increasingly Sophisticated Attacks: As technology advances, so too do the methods used by attackers. This makes it more difficult to protect critical infrastructure against cyberattacks.
Ensuring Continuity of Operations: Critical infrastructure must be able to continue operating even in the event of a successful attack. This requires robust backup and recovery plans.
Managing Vendor Risk: Many organizations outsource parts of their critical infrastructure to third-party vendors. This can increase the risks if these vendors are not properly vetted and secured.
Securing Aging Systems: The reality is that most of our critical infrastructure was not built with cybersecurity in mind, as much of it was created prior to the internet's existence. Many of these systems have been brought online, but remain notoriously difficult to protect from cyberattacks.
How Can a Virtual CISO Help Critical Infrastructure Cybersecurity Programs?
Infrastructure companies are under increasing pressure to improve their cybersecurity programs. A virtual CISO (vCISO) benefits critical infrastructure organizations by providing expert guidance and insight into best practices at a fraction of the cost of a traditional CISO. Here are 10 ways a vCISO can add value to your cybersecurity program:
Conduct Security Assessments
A comprehensive security assessment conducted by a virtual CISO will identify gaps in your defenses and provide recommended steps to close those gaps. Conducting security assessments can be resource-intensive for any organization, and a virtual CISO can help your organization not only properly allocate those resources, but also increase the effectiveness of the security assessment by approaching the activity from several key angles.
Implement Security Strategy
The virtual CISO will work with you to understand your unique threats and vulnerabilities facing you in the critical infrastructure sector, and then develop a plan to protect your data and ensure operational continuity.
Lower Cyber Insurance Premiums
Organizations invest heavily in cybersecurity to protect their data, but the return on this investment is often difficult to quantify. One way to measure the success of a cybersecurity program is by looking at the organization's cyber insurance premiums.
By hiring a virtual CISO, organizations can improve their cybersecurity posture to the point where they see a decrease in their cyber insurance premiums. Organizations that work with a vCISO can enjoy lower insurance rates, as well as the peace of mind that comes with knowing that their data is well-protected.
Advise on Both IT and OT Security Technologies
A virtual CISO can provide valuable guidance in the evaluation and selection of appropriate IT and OT security technologies, assessing an organization's specific needs, and recommending solutions that are suitable for the company's size, industry, and budget.
Develop Security Procedures
A key role of a virtual CISO is to develop and manage security policies and procedures for the organization. They work with various teams to ensure that all systems are secure and compliant with industry regulations and also conduct risk assessments and create mitigation plans.
Provide IT and OT Managed Service Provider (MSP) Oversight
An experienced vCISO can monitor these offerings, making sure you're not receiving unneeded services or overpaying. On top of that, a vCISO can analyze your threat surface, suggest an appropriate defense architecture, and help you shape an MSP's plan, ultimately maximizing your ROI.
Train Employees
The virtual CISO can deliver customized and personalized security training. Critical infrastructure asset owners operate under unique circumstances and in difficult environments and often require specialized cybersecurity training that differs from the routine security training provided by traditional security awareness vendors.
Coordinate Incident Response
The virtual CISO works with the organization's senior leaders to develop a comprehensive incident response (IR) strategy. A workable IR strategy is crucial within critical infrastructure, not only to restore services, but also to comply with new legal requirements which recently became law.
Handle Communications
In the event of a data breach, a virtual CISO can help to protect your organization's reputation by handling communications with regulators, law enforcement, and the media. And along those same lines, as mentioned previously, a vCISO can help you comply with the new law's 72-hour reporting requirements when your organization becomes the victim of a successful cyberattack.
Provide Ongoing Guidance
The virtual CISO will work with you to understand your business objectives and then craft a security program that evolves with changing threats. By providing ongoing strategic guidance, a virtual CISO can help ensure that your cybersecurity program is always right-sized and effective. When it comes to cybersecurity, having a virtual CISO on your team is an essential ingredient for reducing your risk of becoming a victim of a successful cyberattack.
How Do I Get a vCISO?
Need to learn more about how a vCISO can help with your IT and OT security? Tune in to the "Why Do Ransomware Gangs Target Private Equity Portfolio Companies?" webinar featuring Defensible CEO Stephen Doty to learn more.

Ready to explore getting a vCISO to help you protect your critical infrastructure assets? Get started with Defensible Technology.
---
For more information or to schedule your free 30-minute consultation, please reach out to info@defensible.tech